 Arctic Circle
Japan Forum
March 4-6, 2023
Toranomon Hills Forum, Tokyo
Registration is now closed.
Event Details
Dates
4 March, 2023 (Sat.)
5 March, 2023 (Sun.)
6 March, 2023 (Mon.)
Location
Toranomon Hills Forum
Toranomon Hills Mori Tower 5th Floor, 1-23-3 Toranomon, Minato-ku, Tokyo 105-6305
Registration Fee Includes:
Lunch for March 4 and 5
Reception
Program
Coffee breaks
Small gifts and mementos
Registration Fee
Business / Organization / Government

50,000 JPY

Academia / Research Institute / Session Speaker

35,000 JPY

Student

8,000 JPY
Visa Support
Participants should check if they require a visa to enter Japan on the Ministry of Foreign Affairs of Japan's website.
■ Website: http://www.mofa.go.jp/j_info/visit/visa/index.html
Participants who require a visa support document issued by the organizer must complete the required information below and submit it along with a scanned copy of their passport by the deadline.
Only those whose abstracts have been accepted and who have paid the registration fee by December 29th will be issued a visa support document by the secretariat.
Visa support documents will be sent to applicants by early February. The secretariat will not be responsible for any delays in obtaining visas due to postal delays. Please keep in mind that it is expected to take longer than usual to issue the visa.
Submitted data will not be used for any purposes other than to issue the visa support documents.
Please note that an application may be refused if the secretariat deems it insufficient.
The Visa support service is now closed.
Hotels
Five star

★★★★★

Hotel
Tel
Andaz Tokyo Toranomon Hills
- A Concept by Hyatt
03-6830-1234
Andaz Tokyo Toranomon Hills, centrally located, offers spacious rooms and breathtaking views of the city. From the Japanese inspired interiors to the personalized service, each guest is inspired and immersed in the local culture.
The Okura Tokyo
03-3582-0111
A total of 508 luxury rooms will be available in two buildings.
Imperial Hotel Tokyo
03-3504-1111
The Imperial Hotel opened in the center of Tokyo in 1890 as Japan's first fully western-style luxury hotel. Each one of the rooms provides state-of-the-art comfort and relaxation, perfect for business usage.
Four star

★★★★

| Hotel | Tel | |
| --- | --- | --- |
| The New Otani | 03-3265-1111 | Surrounded by a 10-acre Japanese garden with a 400 year history, the complex is comprised of 3 types of hotels, along with a variety of restaurants, banquet rooms and shopping arcades to respond to diverse needs. |
Excursions
Lake Akan, Hokkaido
2 days, 1 night
The registration for the Excursion in Lake Akan, Hokkaido is now closed.
Schedule:
March 7

Depart

Haneda Airport 08:05 ✈

Arrive

Kushiro (Tancho Kushiro) Airport 09:45
→ Lake Mashu, one of the clearest lakes in the world
→ Io-zan, an active volcano
→ Lake Akan
→ Watch Ainu traditional dance at Ainu Kotan
→ Overnight stay at Akanko Onsen Hot Springs

March 8

Depart Lake Akanko
→ International Crane Center
→ Kushiro Marshland Observation Deck
→

Depart

Kushiro (Tancho Kushiro) Airport 14:40 ✈

Arrive

Haneda Airport 16:25

Registration Fee

80,000 JPY

(Includes round-trip flight, lodging, and meals)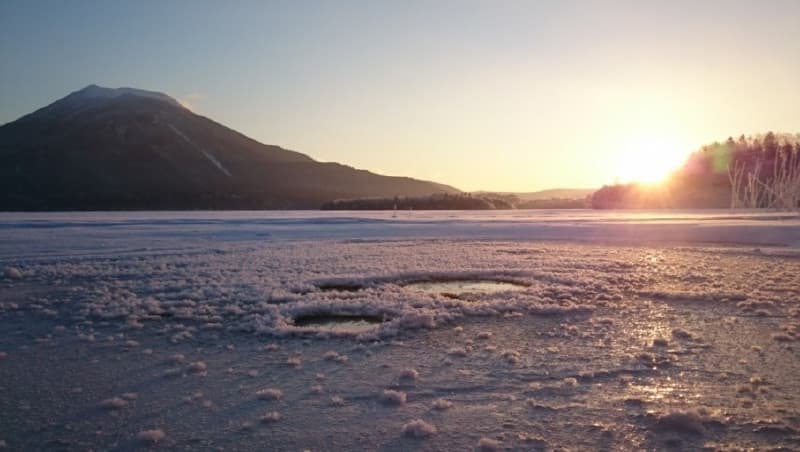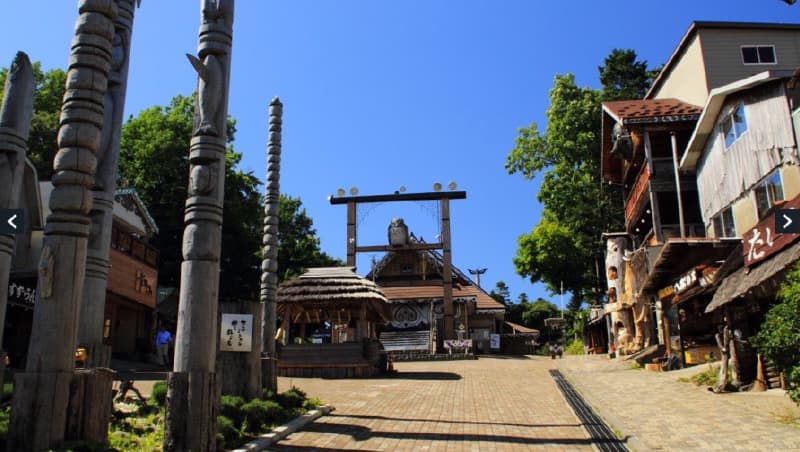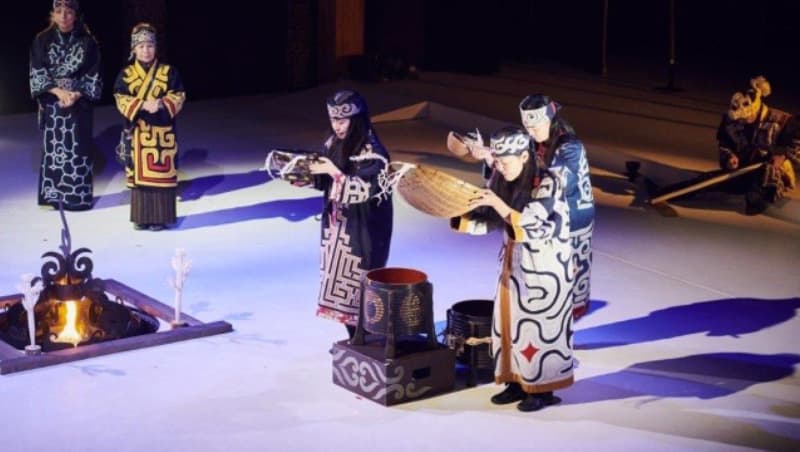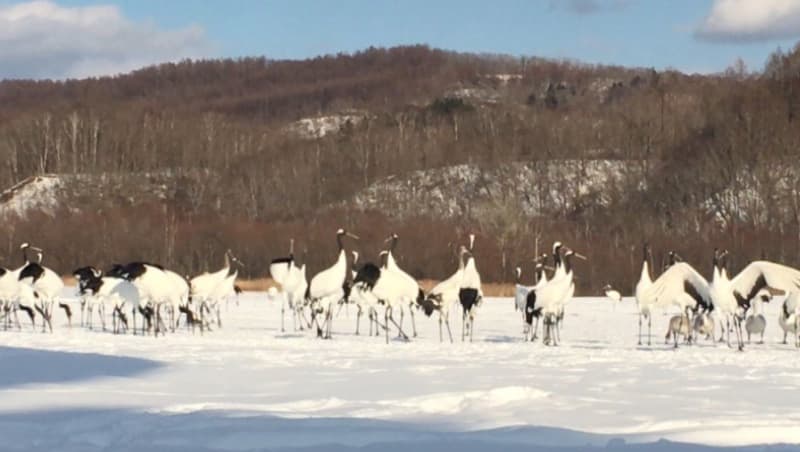 Lake Akan is located in Kushiro City, Hokkaido, within the Akan-Mashu National Park and is registered under the Ramsar Convention.
The Ainu Kotan on the shores of Lake Akan is where the Ainu, the indigenous people of Hokkaido, actually live and welcome visitors with their own stores.
The Ainu have developed a unique culture that includes the Ainu language, which is different from Japanese, a spiritual culture in which it is believed that everything in nature has a soul, ancient dances performed at festivals and family events, embroidery with unique patterns, wood carvings, and other crafts, as well as a modern way of looking at things and incorporating modern technology.
The Ainu Kotan embodies "tradition and innovation," and is committed to the creation of new Ainu culture and the creation of a stage for it.
You will enjoy a traditional Ainu dance performance at the Ainu Kotan and stay overnight at Lake Akan Onsen Hot Springs.
The next day, you will be able to see wild red-crowned cranes as they gather around the national park during the winter, a special natural treasure of Japan.
Toyosu, Tokyo
1 day
The registration for the Excursion in Toyosu, Tokyo is now closed.
Schedule:
March 7

Toranomon Hills

Toyosu Market

Breakfast (Not included in registration fee)

Kokyo Gaien National Garden

Symphony Lunch Cruise

Toranomon Hills

*Due to the early morning departure, those who wish to participate are advised to book a hotel close to the venue.

Registration Fee

21,000 JPY

(Includes transportation throughout the tour, English speaking guide service, Buffet-style lunch & Symphony boarding fee)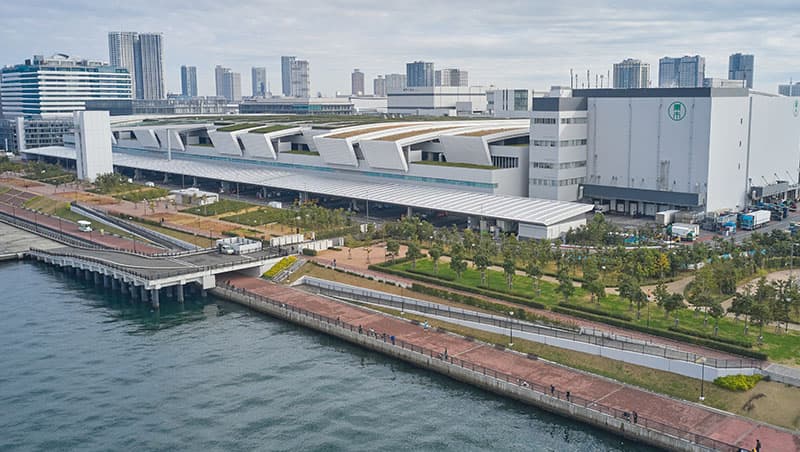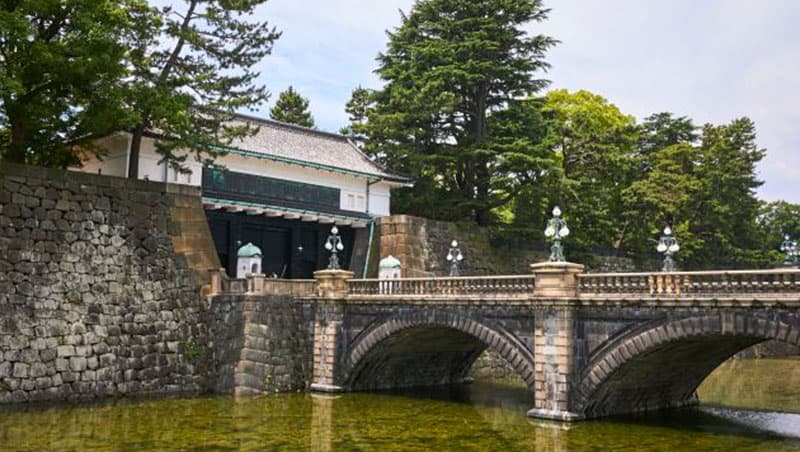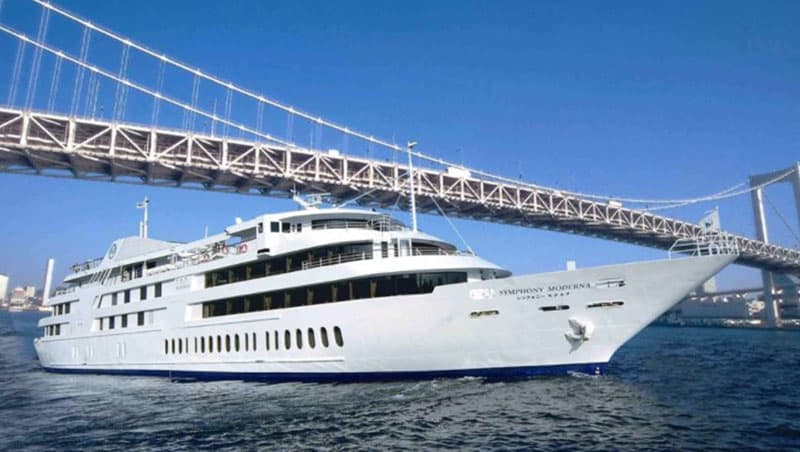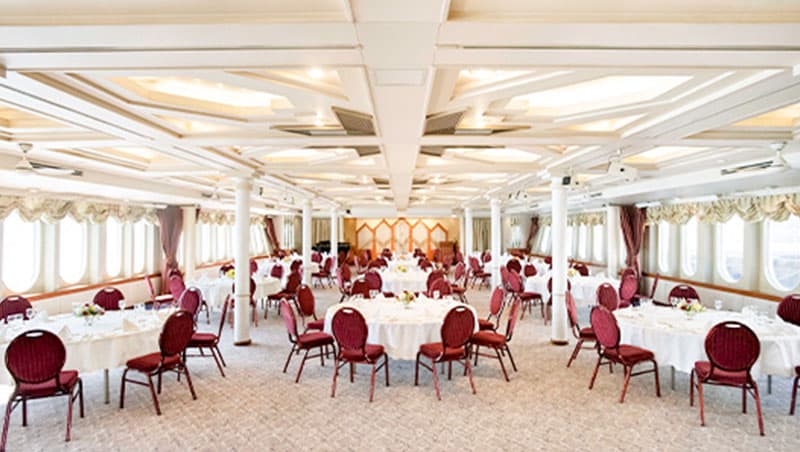 The famed Tsukiji Market moved in October 2018 to Toyosu, reclaimed land in Tokyo Bay. The new Toyosu Market is almost twice the size of Tsukiji, making it the biggest fish market in the world. Entry is free, and visitors can still see the famous tuna auctions, buy fresh fruits and vegetables at the adjoining produce market and enjoy a breakfast of super fresh sushi at one of the complex restaurants, which moved over from Tsukiji.
With its vast garden and the Nijubashi Bridge, the face of the Imperial Palace, the Outer Gardens area of the Imperial Palace attracts many tourists.
The Lunch Cruise departs from Hinode Pier, passes under Rainbow Bridge, and goes to Odaiba and Oi Futo. After passing through Shinagawa Futo, the route turns left, and goes under Tokyo Gate Bridge. Next, view Tokyo Disneyland, Tokyo DisneySea, the Tokyo Metropolis from the other side of the Central Breakwater, and Haneda Airport. After passing Haneda Airport, don't miss seeing Tokyo Skytree and Tokyo Tower from the other side of Rainbow Bridge.
Dine on lunch while soaking in the dynamic Tokyo skyline.
Cancellations
Please submit requests for cancellation via email to the Arctic Circle Japan Forum Registration Desk (info@cp-entry.net).
Cancellation requests will be processed only during working hours (Mon - Fri 10:00-18:00 [JST = GMT+9] except national holidays). For requests received after working hours, cancellations will be made on the next working day, and may incur charges.
Refund Policy
Before January 31, 2023

100% of registration fee
(transaction fees will be deducted)

From February 1 until February 20, 2023

50% of registration fee

On and after February 21, 2023

No refund
After deducting the credit card transaction fee and cancellation fee, the refund will be made after the forum ends.
Refunds will be made to the same credit card. Please note that other cards cannot be used.
Contact
Office Hours:
Mon - Fri 10:00-18:00 ( JST = GMT+9) Closed on Sat,
Sun & National Holidays
Registration Deadline
February 20, 2023 (Monday)
23:59 [JST = GMT+9]